Estimation of non-stoichiometric oxygen content of YBa2Cu3O7−δ superconductors using XRD simulation
Abstract
We present a method to possibly determine oxygen content in YBCO using XRD simulation. The simulated XRD intensity peaks of YBa2Cu3O6and YBa2Cu3O7were compared to their respective powder diffraction file (PDF) from the International Center for Diffraction Data (ICDD). The simulator differs <1% relative to the diffraction angle and the interplanar spacing. The (013) plane is present in both YBCO situated at diffraction angle (2θ) ∼32.50°. The absolute intensity of the plane (013) in YBa2Cu3O7is half of the absolute intensity in YBa2Cu3O6. This is because YBa2Cu3O7 is orthorhombic, (013) and (103) splits, hence the reduction in intensity of (013) compared to YBa2Cu3O6. Since the plane (110) is not present in the ICDD data of YBa2Cu3O7 (110) could be overlooked due to overlap with (103). The (110) peak is present in both XRD patterns of YBCO, but it is shifted minimally towards the (103) peak in YBa2Cu3O7. The same scenario was observed from (213) and (116) planes. YBa2Cu3O6 has peaks for the (116) and (213) planes. In YBa2Cu3O7, the ICDD pattern reports peaks at (123) and (213); however, the simulation suggested double peaks at 58.11°−58.25° of the (116) and the (123) planes. Estimations of oxygen content with descriptions of the XRD were presented.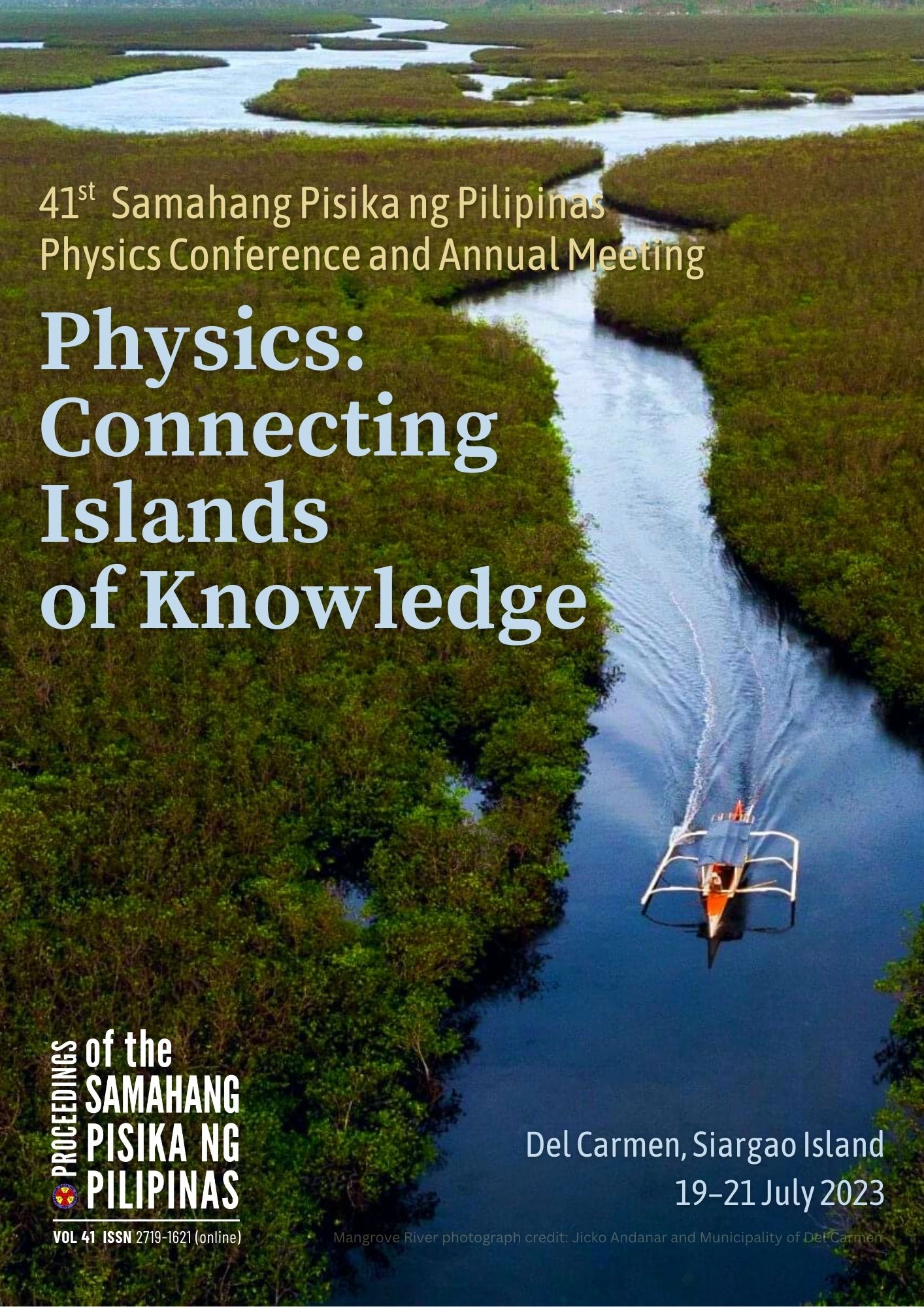 Downloads
Article ID
SPP-2023-PA-02
Section
Poster Session A (Materials Science, Instrumentation, and Photonics)
How to Cite
[1]
I-GC Sierra, CLT Llemit, and RV Sarmago, Estimation of non-stoichiometric oxygen content of YBa2Cu3O7−δ superconductors using XRD simulation, Proceedings of the Samahang Pisika ng Pilipinas 41, SPP-2023-PA-02 (2023). URL: https://proceedings.spp-online.org/article/view/SPP-2023-PA-02.