Modified inelastic bouncing ball model of binary granular mixtures: Effect of number of intruders
Abstract
The modified Inelastic Bouncing Ball Model (mIBBM) has been proposed to describe the Brazil Nut Effect (BNE) and the Reverse Brazil Nut Effect (RBNE) in a vertically vibrated confined binary granular mixture. In BNE, the larger grains rise to the top after a sufficiently long sampling period. In RBNE, they sink to the bottom. The mIBBM is a mean field theory where the two mixture components are represented as two inelastic bouncing balls of different material and geometric properties. It is therefore important to examine its validity when the number of large-grain component particles (known as intruders) is much less than that of the small-grain component. Using the discrete element method (DEM), we analyzed BNE and RBNE for different numbers of intruders and determined if the mIBBM bifurcation diagrams (BD) will consistently describe the BNE or RBNE observed in the DEM experiments. The BD is plot of time-of-flight τ of the ball versus the dimensionless acceleration Γ of the container. The mIBBM accurately describes a BNE (RBNE) if the BDs indicate that the intruder(s) has longer (shorter) first times-of-flight and shorter (longer) second times-of-flight than the granular bed formed by the smaller particles. We found that the mIBBM succeeded in describing a BNE even with a single intruder. On the other hand, it is reliable in describing an RBNE only when the number of intruders is comparable with that of the small-grain component particles.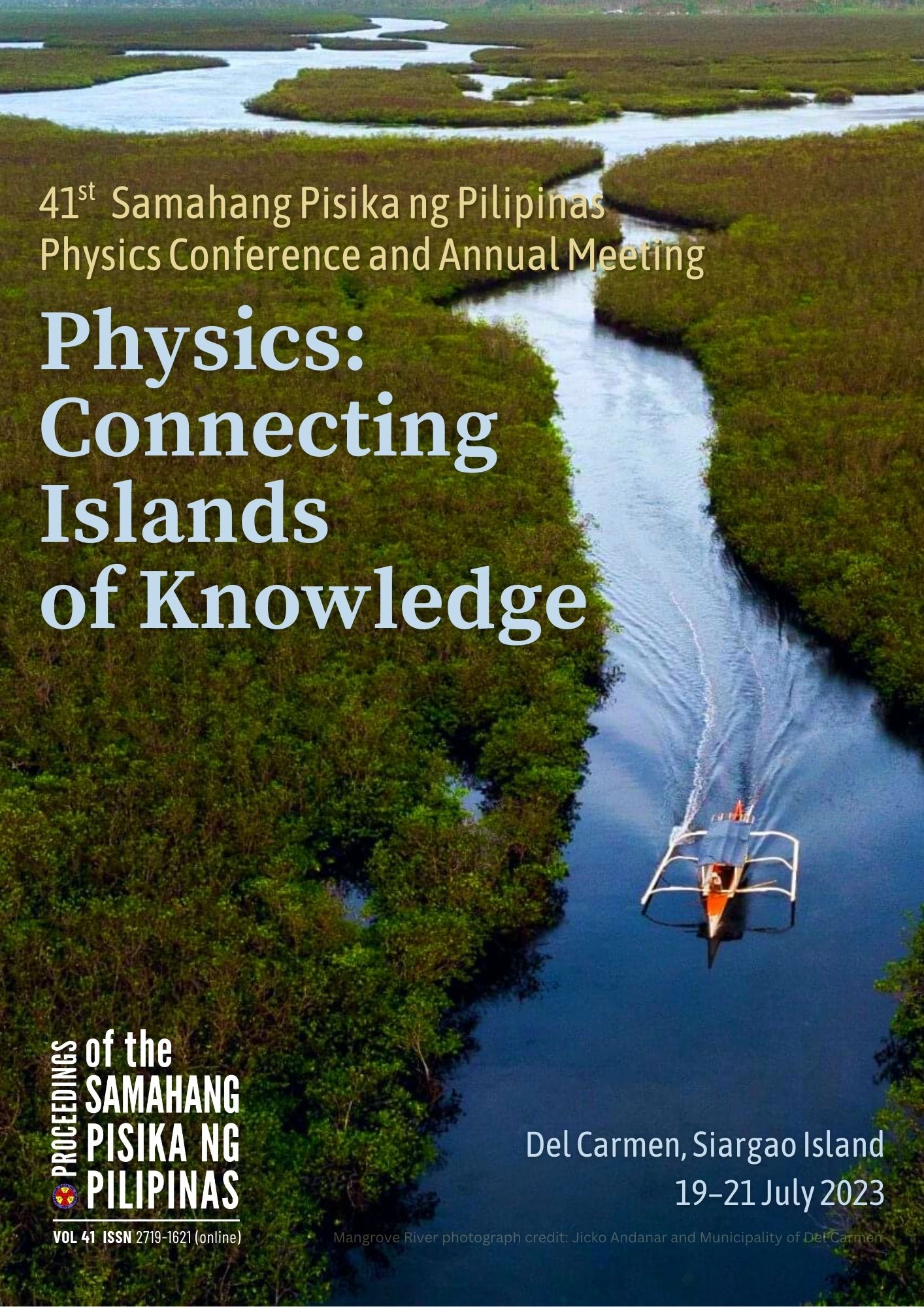 Downloads
Article ID
SPP-2023-1H-06
Section
Complex Systems and Data Analytics
How to Cite
[1]
MA Dorado, JAF Balista, and CA Saloma, Modified inelastic bouncing ball model of binary granular mixtures: Effect of number of intruders, Proceedings of the Samahang Pisika ng Pilipinas 41, SPP-2023-1H-06 (2023). URL: https://proceedings.spp-online.org/article/view/SPP-2023-1H-06.