Role of extended mass distributions in minimum testable primordial black hole abundances from high-redshift mergers
Abstract
Future third-generation (3G) gravitational wave detectors, such as LISA, are expected to probe higher redshifts, where astrophysical black hole mergers are not expected to contribute, offering a potential smoking gun in favor of the existence of primordial black holes (PBHs). In this work, we forecast minimum testable PBH abundances for low and high-redshift LISA sources and investigate how these vary when assuming extended mass distributions (EMDs) for PBH populations, specifically for lognormal and power law distributions. We find that at low redshifts in LISA's range, applying EMDs to the merger rate extends the mass window constrained by the detector by ~2 orders of magnitude on both the low and high mass ends compared to the monochromatic case, but lowers the minimum testable abundance by only an order of magnitude at most. At higher redshifts, the mass window broadening is halved for power law EMDs and minimal for lognormal EMDs. In contrast, reported effects of strong initial clustering in the PBH population on LISA projections lower the testable abundances by much more − four orders of magnitude regardless of redshift range − but do not affect the mass windows. This work represents the first steps in exploring the combined effects of both EMDs and initially clustered PBHs towards more realistic projected PBH constraints for LISA and other 3G GW detectors.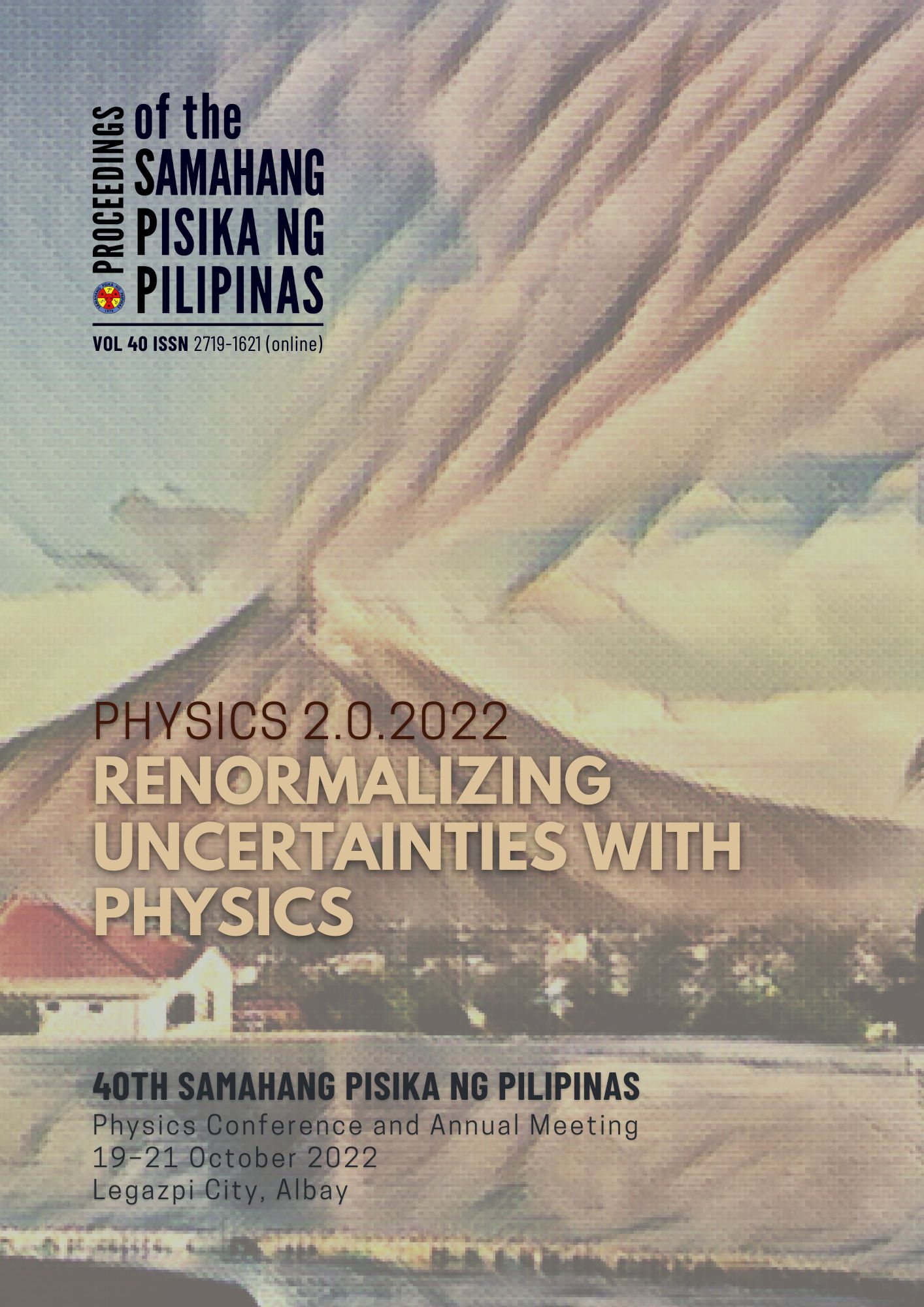 Downloads
Article ID
SPP-2022-1B-03
Section
Cosmology and Astrophysics
How to Cite
[1]
GLA Dizon and R Reyes, Role of extended mass distributions in minimum testable primordial black hole abundances from high-redshift mergers, Proceedings of the Samahang Pisika ng Pilipinas 40, SPP-2022-1B-03 (2022). URL: https://proceedings.spp-online.org/article/view/SPP-2022-1B-03.