SRIM simulation of proton irradiation effects on single-walled carbon nanotubes
Abstract
Carbon nanotubes (CNTs) are tubular structures with a diameter of a few nanometers and a high length-to-diameter ratio. The remarkable physical and mechanical properties exhibited by CNT pave way to improved electronics, materials science, energy management, and many other fields. Simulations of interaction between proton beams and single-carbon nanotube structures were performed in the TRIM Calculation module of the Stopping and Range of Ions in Matter (SRIM) software. Simulated protons with lesser energy resulted in dispersed damage, which is evident mostly at the end section of the nanotube or in regions where the proton trajectory terminates. On the other hand, protons with higher energies travel along a straight path, which caused a more concentrated damage to the target at different incident angles, giving almost the same amount of damage throughout the entire length of the carbon nanotube. The proton trajectories obtained from the simulation provided a good prediction of the region where the nanotubes will have significant amount of damage, which can be used for determining a maximum efficacy of CNT modification.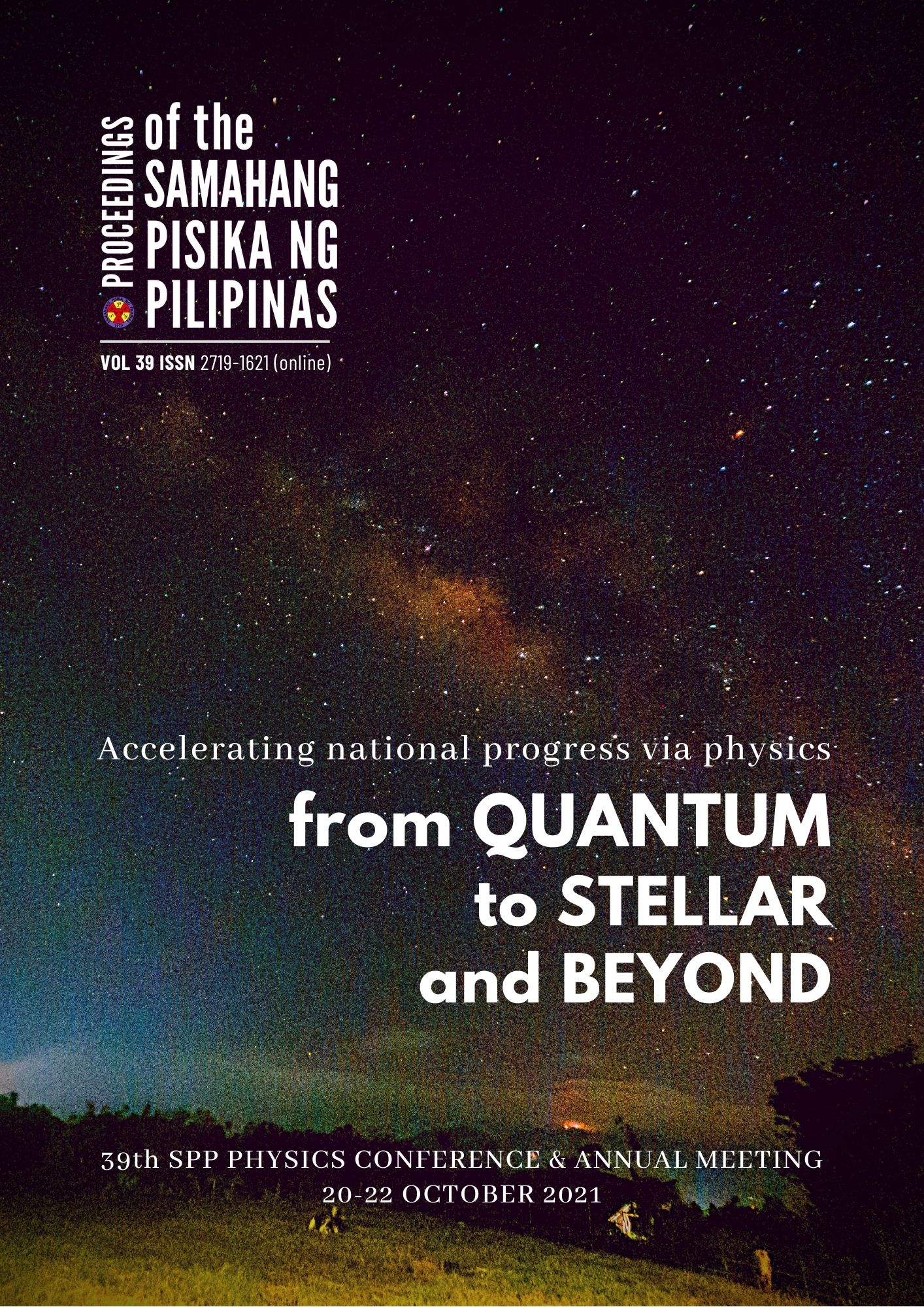 Downloads
Article ID
SPP-2021-1E-04
Section
Condensed Matter Physics and Materials Science
How to Cite
[1]
RH Panaguiton, JD Tare, and AJ Asuncion-Astronomo, SRIM simulation of proton irradiation effects on single-walled carbon nanotubes, Proceedings of the Samahang Pisika ng Pilipinas 39, SPP-2021-1E-04 (2021). URL: https://proceedings.spp-online.org/article/view/SPP-2021-1E-04.