Magnetic nanoparticles for cancer therapy and other biomedical applications
Abstract
Magnetic nanoparticles are being developed for applications ranging from high density recording, spintronic devices to nanomedicine. Magnetic hyperthermia is one of the most promising new techniques for cancer treatment. Although spherical iron oxide nanoparticles are commonly studied for a variety of biomedical applications, their relatively small saturation magnetization and small effective anisotropy result in a relatively low heating efficiency or Specific Absorption Rate (SAR). In order to boost the heating efficiency of iron oxide nanoparticles, different options have been considered, such as increasing their saturation magnetization, changing their size, shape, anisotropy etc. In this talk I will discuss the application of functional magnetic nanoparticles in nanomedicine including magnetic hyperthermia treatment of cancer, contrast enhancement in MRI and biosensors based on giant magnetoimpedance (GMI). There is a need to improve the specific absorption rate (SAR) and heating efficiency of nanoparticles for hyperthermia and our recent work has focused on the role of surface and interfacial anisotropy with a goal to enhance SAR. Strategies that go beyond simple spherical structures such as core-shell nanoparticle, exchange-coupled nanoparticles, nanowire, nanotube geometries can be exploited to increase saturation magnetization, effective anisotropy and heating efficiency in magnetic hyperthermia treatment of cancer cells.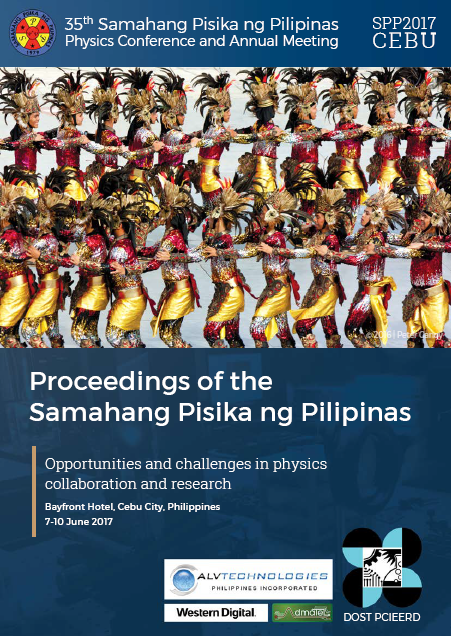 Downloads
Article ID
SPP-2017-INV-2A-04
Section
Invited Presentations
How to Cite
[1]
H Srikanth, Magnetic nanoparticles for cancer therapy and other biomedical applications, Proceedings of the Samahang Pisika ng Pilipinas 35, SPP-2017-INV-2A-04 (2017). URL: https://proceedings.spp-online.org/article/view/SPP-2017-INV-2A-04.