RF-sputtered BSCCO films from various target compositions
Abstract
Studies on the preparation and growth of superconducting BSCCO thin films are numerous because of potential microelectronic applications. Among the popular methods of producing these films is by rf-magnetron sputtering. In sputtering, however, utilizing a Bi2Sr2CaCu2Ox, for instance, does not necessarily lead to a film of similar composition owing to the lack of understanding in the deposition mechanism when using multiple element oxide targets. This paper aims to investigate film characteristics deposited by rf-magnetron sputtering from various target compositions with the aim of determining the optimum target composition for the growth of superconducting 2212 thin films.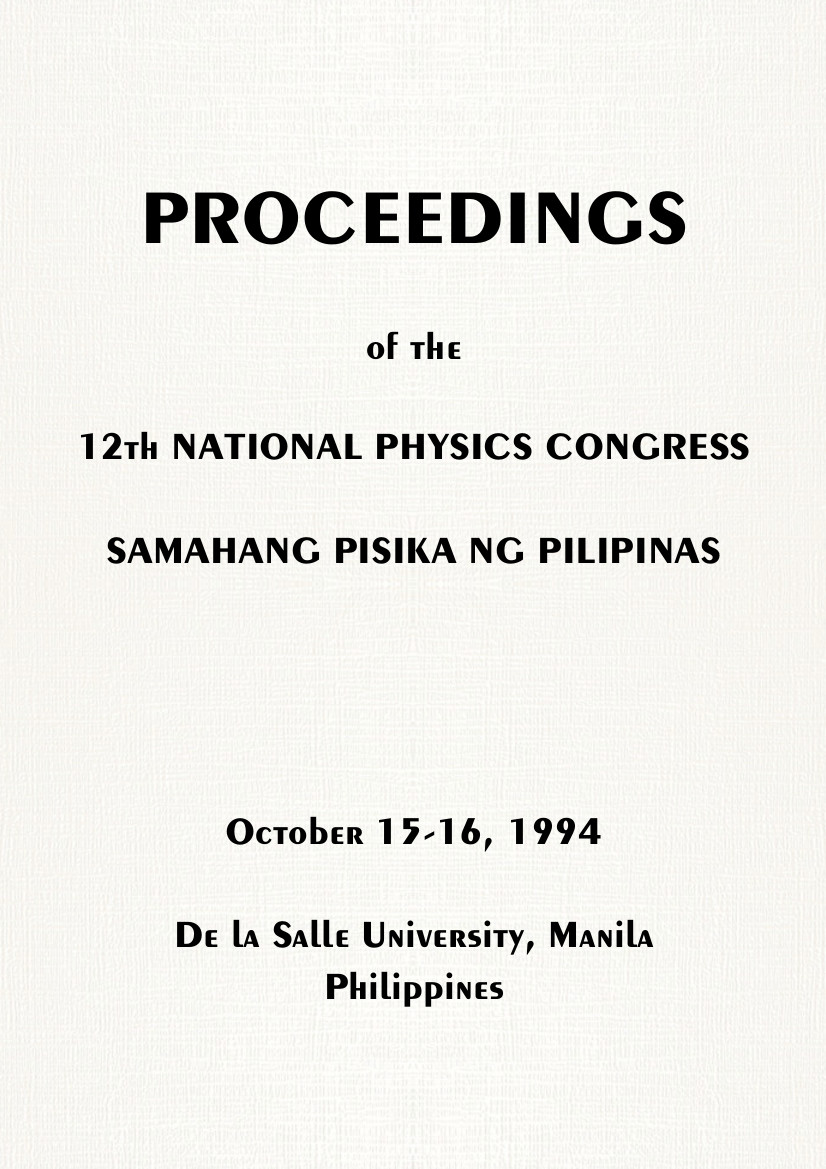 Downloads
Article ID
SPP-1994-CM-10
Section
Condensed Matter Physics, Superconductivity and Materials Physics
How to Cite
[1]
R Absin, N De Luna, J Corpuz, IJ Agulo, M Patricio, A Garcia, M Lagmay, A Villaflor, and RV Sarmago, RF-sputtered BSCCO films from various target compositions, Proceedings of the Samahang Pisika ng Pilipinas 12, SPP-1994-CM-10 (1994). URL: https://proceedings.spp-online.org/article/view/SPP-1994-CM-10.